Comments from our Patients
(Click on photo for more images.)

**********
"Dr.Lee changed my life, my teeth were my biggest insecurity. He is an extremely positive person who guided me through the entire process, not once did I need to ask questions because everything was always explained throughly. He is a perfectionist which is an extremely good thing when it comes to a perfect smile.

Jackie is also amazing, she is very caring, polite and gentle she always makes sure you are comfortable. She is always in a good mood and it really helps you feel relaxed before any work is done.

These professionals truly do care about the well being of you and your teeth, I never dreaded my appointments and always left knowing that I was one step closer to my perfect smile.

My results now are unbelievable, my life is changed and I can't stop smiling. If you haven't already booked an appointment or are hesitating it just do it, this practice is one of the best." ... Sue M.
**********
"What an amazing experience with Dr. Lee and his staff! Being in the 50+ age group, I was not entirely convinced I wanted braces, even short term ones. After interviewing other doctors, I then met with Dr. Lee. Everyone in the office was so kind and knowledgeable, that I made my committment at the initial consultation and did not regret it. Dr.Lee is as brilliant as he is kind, and I have never felt so comfortable with a dentist. The only sad part about the braces being removed (in under five months) is that I will not get to see everyone there as frequently. Because Dr.Lee is the epiome of professional, I recommend him to everyone!" ... Kathy R.
"Wonderful, very caring staff. Very professional, with up-to-date equipment, and Dr. Lee spends time to explain & educate. So glad I found him! Highly recommend!." ... from Dr. Oogle website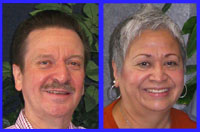 Dr. Lee has been our dentist for more than 36 years. In 1977, Dr. Lee first saw Margaret as a dental patient while he was a dental student at the U.T. Health Science Center Dental School in San Antonio, TX. While still a student, Dr. Lee saw her husband Rick on an emergency basis.
Since that time, Dr. Lee has performed outstanding dental procedures on us such as teeth cleaning, cavity fillings, root canals/crowns, gold bridges, TMJ treatments, and laser gum treatments. Dr. Lee has utilized the most current dental techniques and technology in providing the very best service for us. And he continues to teach us about the latest and best in dental hygiene.
Dr. Lee has a very caring, patient and positive personality. He has a great sense of humor and he is up-to-date on current events. He communicates quite well in explaining the dental procedures that he is going to perform. He and his staff help us as patients feel calm and relaxed before, during and after the procedure.
Dr. Lee has a wonderful and competent staff. His office environment provides a clean and comfortable ambience (including the HDTV's on the Health and Food Channels) for the patients.
We are very thankful for the great service that Dr. Lee and his staff have provided to us for all of these many years. We look forward to our quarterly dental visits!!!
Margaret and Rick S.

"

I would highly recommend Dr. Lee for anyone who wants a great smile. From the time I first got my Powerprox six-month braces put on in 2013, I admired the dedication, quality care, expertise, and friendliness that Dr. Lee and his staff offered every session. Now, with a beaming white smile, I couldn't be any more happier and more confident with the results!

" ... Kara A.
**********



"Dr. Lee has been the dentist for five generations of our family." ... Monette, Sandy, Cindy, Sabrina, & Grace

"

I've been a patient of Dr. Lee for more than 35 years and have complete confidence in him and in his staff. I was one of his first patients when he took over the practice of my former dentist when he retired. Dr. Lee is competent, professional, thorough and caring. I trust him and he makes me feel at ease! I cannot count the number of friends, including my husband, whom I have referred to Dr. Lee and all have become long-time patients of his. I have healthy teeth and gums, thanks to Dr. Lee!!

" ... Veronica E.

"I was referred to Dr. Lee by a co-worker after another local dentist botched my root canal and porcelain crown procedure. Thankfully, Dr. Lee was able to correct the problem. That was over 14 years ago and I've been a patient ever since. I tell everyone I know that if they need a competent dentist, look no further than Dr. Lee and his wonderful staff. I can't imagine entrusting my dental care to anyone else." ... Bill C
"Dr. Lee was so kind! He left me with an amazing smile. He has a fantastic staff who are so incredibly sweet. My comfort level was so calm which really helped the process. Overall my experience was fantastic. I received the six month braces and it was a very pleasant experience thanks to Dr. Lee." ... Dr. Oogle website
"I was on the wrong path concerning the health of my teeth and gums until I met Dr. Lee. My previous Dentist diagnosed some deep pockets in my gums and recommended that I see a Periodontist, which I did. The Periodontist recommended the standard treatment for my condition which was to do the gum flap procedure.
Thank the Lord for the internet !
I did some searching about this gum flap procedure and discovered that it's results are questionable when it comes to long term success and the side effects are rather grim. That is when I discovered the LANAP procedure. I spent some time reading on the net about this and became convinced that it was worth checking out.
I then searched for Dentists in San Antonio that did this procedure. I liked what I read about Dr. Lee so I went to him. We went ahead with the procedure. It was a total success. It has been over a year now and my mouth is in better shape that it has been in many years. Dr. Lee also trained me how to use some special and easy to use tools to keep my gums in excellent condition. This was very important for my continued success.
The LANAP procedure was a very cost effective procedure for me and I am very confident in a great future for my gums and teeth. Dr. Lee and his team are on the cutting edge of this type of care. They are friendly, caring people that I have full confidence in and am thankful that I have found them." ... Chris S.
"I know Dr. J.Lee for a long time. He is a very carring doctor. I always take his advice and he keeps me smiling. I would recommend this doctor to anybody. His office staff is always helpful." ... Fanya G.
**********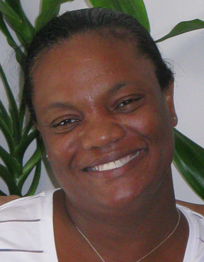 "I would recommend Dr. Lee to anyone who is seeking excellent dental care. His knowledge of current technology and innovation in dentistry has proven to be vast, allowing the best possible care. His approach to a healthy mouth while giving a beautiful smile has allowed me and my family smiles that lasts a life time.
We consulted several dentists who all suggested the same course of treatment which was total removal of all of my husband's teeth. Dr. Lee's approach miraculously saved all but four of my husband's teeth. It's been seven years and counting.
I tried implants to no avail. Other dentists suggested courses of treatment that included sacrificing two perfectly healthy teeth to fix one missing one. Dr. Lee gave me back my smile without having to harm my other teeth. Dr. Lee has proven himself to be a superior dentist.
His staff are always courteous and knowledgeable. They care about all of his patients. From reminder calls to just checking in to make sure all is well calls, they are the best in the dentistry field. Dr. Lee will forever be my family's choice in dental care." ... Tammy E.
"From the moment I first called to ask about setting up a consultation for braces until the time I ended my treatment, the staff was exceptionally friendly. Dr. Lee and his staff were always attentive to my comfort level and made sure my needs were taken care of with the highest priority. After only a few short months of using the Powerprox Six Month Braces, my teeth are fantastic and I couldn't have asked for a greater smile. Developing a career in an industry where my appearance is key, I easily trusted Dr. Lee and his staff with my smile because of their efficiency in communication and flexibility in scheduling appointments and handling payment options." ... Josie P.
"Most of my adult life I battled in keeping a fresh mouth. Yet, even with mouthwash and mints I found no relief. I began to notice that certain areas of my gums were red rather than healthy pink. Over the years I have been a good steward in maintaining preventive care. It wasnt until my latest dental appointment that I was recommended to a specialist.
It became my mission to research what was available in my area. After much reading as well as consults it was effortless to make a decision.
I chose Dr James Lee, not merely because Pankey was where he did his post graduate study, nor his position for ten years at UTDS, I chose him as I felt very comfortable with his detailed, thorough, informative yet gentle protocol.
After an extensive exam and an educational consult I knew it would be in my best interest to have the LANAP procedure done.
I was a little anxious before my consult but speaking with Dr Lee lifted any fear, as he addressed every one of my questions and concerns.
Scheduled the procedure, and was absolutely impressed with the ease of it. It was completely painless. Jackie his assistant was by my side the entire time, I even enjoyed a cooking show as they did their work. When he told me he was done I could not be!" ... Rita H.
**********
"Dr. Lee and his staff are great! My husband got the short-term braces, but he was transferred out of SA before we were really happy with the straightening. Dr. Lee offered to continue the process. He would even come in on Saturday's when I could only make it on weekends. He is truly dedicated to the satisfaction of the patients. I highly recommend him. He is just awesome!!!!!" ...Yasmine K.
**********

"Dr. Lee is our dentist. My whole family except for my little one use him regularly. We are very happy with their care. We've been seeing them for many years and there is no wait. He does the cleanings himself. He does everything himself. He told me how to clean my teeth and they feel a lot better." ... from Angie's List
"I have been going to Dr. Lee because he offers a different way to treat periodontal disease than the typical surgery. I have been very happy so far with the results. His method seems to be working much better than the previous periodontal surgery I had. He also cleans my teeth.
"
... Linda S.